New Employees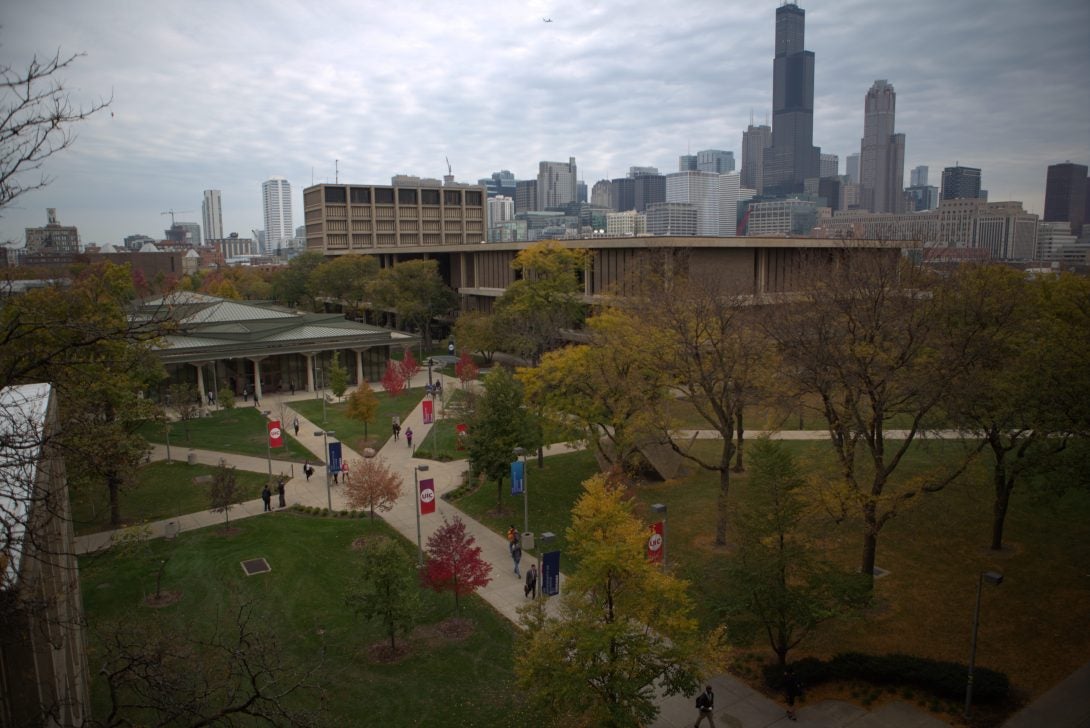 UIC is an outstanding institution of higher learning whose presence continues to grow in Illinois and the world, providing superior education and important services to a diverse community. The University of Illinois Chicago is one of the best young universities in the world, consistently achieving a high rank in Higher Education's 100 Under 50 list. One in ten college graduates in Chicago received their degree from UIC.
US News and World Reports rank UIC programs in areas as varied as City Managing and Urban Policy, Literary Criticism and Theory, Criminology and health sciences in the top 20 of United States universities.
UIC is a major educator of health professionals and its Pharmacy, Occupational Therapy, Nursing, Public Health, and Physical Therapy colleges rank in US News and World Reports top 20 list. The UIC College of Medicine is the largest in the nation and educates one in six Illinois physicians.
Making important discoveries in many fields, UIC is among the nation's leading research universities, receiving the highest research classification, RU/VH, by the Carnegie Foundation.
See the UIC home page and UIC Today for the latest achievements at UIC.
Joining the UIC Community
Before the first day on the job, employees can take several actions to ensure a smooth start to their career at UIC.
Register for a benefits information session prior to your start date. This half-day session provides detailed benefits information and necessary enrollment forms to help new employees select benefits that best fit their needs.
Before their start date, newly hired employees receive an email confirming their start date, work hours, work location, and supervisor's name. This information will be sent by a UIC HR recruiter to employee's personal email address.
You and UIC Orientation Program
Employees have much to become familiar with in any new work environment. The You and UIC orientation program is available to new employees from the start and providesinformation and resources to become familiar with UIC's work environment more quickly. You and UIC guides employees to discover the campus and access valuable employee resources. Campus orientation works with existing department and unit onboarding activities, making it easier for managers to focus energy on helping new employees apply their talents and skills and quickly become high performers.
Online Resources
Online resources and the Employee Guide in this section help new employees learn about UIC's history, structure, and values, and become more familiar with the university's workplace culture.
Webinars and Videos
The "You and UIC" series webinars are offered regularly to highlight helpful resources and provide a real-time opportunity to share information. Register for You and UIC webinars through the Training Calendar.
Because UIC is such a large and diverse workplace you may find that you have questions about the opportunities available to you or the employment practices and policies you encounter on campus, check out these on-demand topics on the UIC 101 page
.